Middle Atlas Cedar Forest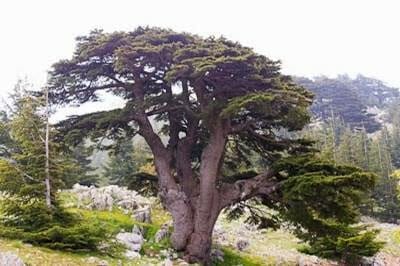 The Middle Atlas Cedar and oak forests near Ifrane and Azrou, part of the Atlas mountain range, known for its cedar forests and Barbary macaques. Covered by cedar forests and home to many birds and large mammals, this precious habitat is a fishing, hunting, and skiing area, steadily shrinking due to logging. The Middle Atlas is crossed by one of the principal access roads to the south of Morocco, connecting Fes with Tafilalet.
Cedrus atlantica, the Atlas cedar, is a cedar native to the Atlas Mountains of Morocco, to the Rif, and to the Tell Atlas in Algeria. A majority of the modern sources treat it as a distinct species Cedrus atlantica, but some sources consider it a subspecies of Lebanon cedar.